Biography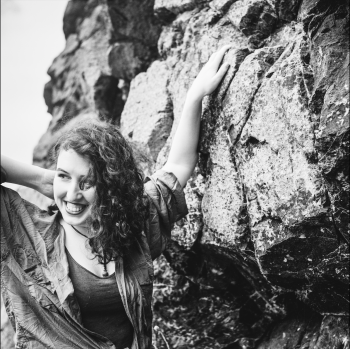 Kirsty Law is an innovative Scots songmaker and singer based in Edinburgh. From a background learning from some of Scotland and Ireland's great tradition bearers such as Sheila Stewart, Cathal McConnell and Sheena Wellington, she has gone on to compose her own material in a style dubbed by Record Collector magazine as 'folk art-pop'.
The mainstay of Law's musical education came from learning traditional ballads and Scots folk songs. Today she draws on this rich tradition in her own composition, often writing in a 'patchwork' style, layering and combining traditional and original melodies, poems and text with a highly contemporary result.
Heroriginal songs have been played widely on national radio and even once mentioned in Scottish Parliament.
Working with artists of different mediums is the lifeblood of her work - performing alongside poets, storytellers and sound artists as well as responding to the work of contemporary visual artists.
'A rich Scots voice... deceptively simple, beautiful composition.' fROOTS Magazine
Photograph by Jordan Anderson